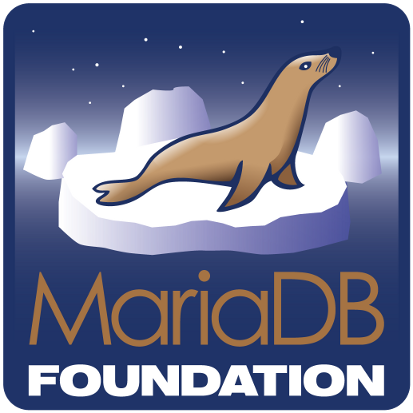 File-file konfigurasi dan binari untuk MariaDB sebagian besar sama dengan MySQL. Misalnya, keduanya menggunakan file konfigurasi yang disebut my.cnf. Bahkan biner daemon disebut mysql. Ini selesai dilakukan untuk memastikan orang dapat lebih mudah bermigrasi dari MySQL.
File konfigurasi default terlalu liberal. Ini tidak boleh digunakan baik pengujian atau produksi. Jika Anda hanya bermain-main dan belajar perangkat lunak, namun, itu harus baik-baik.
Instalasi MariaDB meliputi beberapa file konfigurasi template yang dapat digunakan untuk dengan cepat mengkonfigurasi server. Yang Anda pilih bergantung pada seberapa besar Anda harapkan database untuk mendapatkan
| | |
| --- | --- |
| my-small.cnf | Ideal for servers with a very limited amount RAM (64MB or less) available for your databases. An example would be a small LAMP server hosting all web-related roles. |
| my-medium.cnf | Ideal for dedicated database servers with 128MB of available memory or less. Another good example for multi-role servers. |
| my-large.cnf | Ideal for for servers with at least 512MB of RAM available for the database server. |
| my-huge.cnf | Ideal for servers with 1GB of RAM or more available to the database server. |
Backup file asli my.cnf.
mv

/

etc

/

my

.

cnf

/

etc

/

my

.

bak
Buat file my.cnf baru dengan menyalin template yang ada. Kami akan menggunakan template Server media untuk contoh ini.
cp

/

usr

/

share

/

mysql

/

my

-

medium

.

cnf

/

etc

/

my

.

cnf
restart the MariaDB service (daemon).